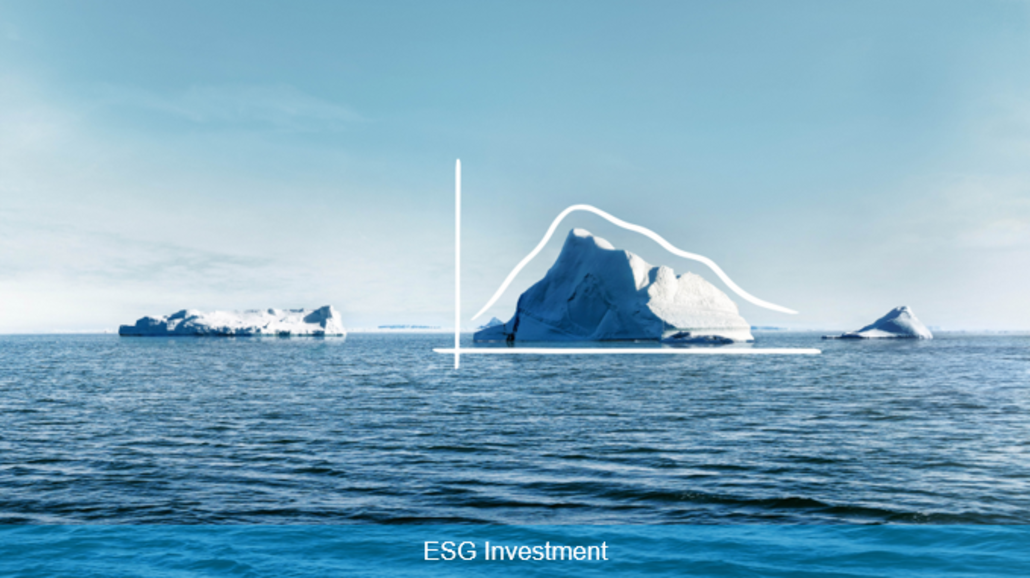 Amundi US today announced that it has expanded its US range of ESG strategies with the launch of Amundi US Equity ESG Improvers SMA
Amundi US today announced that it has expanded its US range of ESG strategies with the launch of Amundi US Equity ESG Improvers SMA.
The actively managed strategy offers exposure to ESG-related growth potential by investing in companies that have embraced, or will embrace, a positive ESG trajectory within their businesses, while also investing in companies that are currently ESG leaders in their sectors. The strategy seeks to outperform the S&P 500.
Lisa Jones, President and CEO of Amundi US, and Head of the Americas, said, "As we continue to expand the breadth of ESG solutions tailored to different client segments in the US, we identified an opportunity to import an innovative strategy from Amundi's ESG Improvers range of offerings available outside the US. This ESG Improvers strategy may appeal to US investors looking for a core ESG holding with the potential to participate in the upside of companies that are expanding their focus on ESG."
Craig Sterling, Head of Equity Research, US, and a member of the team managing the strategy, said, "We believe companies with a solid fundamental investment case, combined with a positive approach to ESG, may be well-positioned to drive alpha generation over time. This strategy is designed to bridge the gap between ESG momentum and financial performance."
The strategy benefits from Amundi's robust ESG research, paired with high-conviction fundamental analysis performed by Amundi US's team of highly experienced equity research analysts. Amundi's Responsible investing team includes more than 45 specialists, and its ESG analysis covers more than 13,500 issuers across debt and equity. Amundi managed €793 billion in responsible investment assets worldwide as of June 30, 2022.
Amundi US Equity ESG Improvers SMA expands the range of ESG strategies available in the US. Additional ESG- and climate-focused portfolios that are under development for the US market will leverage the extensive resources of Amundi, which is recognized for its long-time commitment to, and leadership in, responsible investing.
Important Information
Amundi US is the US business of Amundi Asset Management group of companies. Investment advisory services are offered through Amundi Asset Management US, Inc. Not all Amundi products and services are available in all jurisdictions. The Amundi Asset Management logo used in this document only refers to a brand owned by Amundi and not to any service or product offered or manufactured by Amundi Asset Management SAS, headquartered in Paris.
Amundi US acts as a discretionary investment manager or non-discretionary model provider in a variety of separately managed account or wrap fee programs (each, an "SMA Program") sponsored by a third party investment adviser, broker-dealer or other financial services firm (a "Sponsor").When acting as a discretionary investment manager, Amundi US is responsible for making and implementing all investment decisions in SMA Program accounts. When acting as a non-discretionary model provider, Amundi US's responsibility is limited to providing investment recommendations (in the form of model portfolios) to the SMA Program Sponsor who may or may not, in their sole discretion, utilize such recommendations in connection with its management of SMA Program accounts. In such "model-based" SMA Programs ("Model-Based Programs"), it is the Sponsor, and not Amundi US, which serves as the investment manager to, and has trading responsibility for, the Model-Based Program accounts. Separately managed account programs may require a minimum asset level and, depending on specific investment objectives and financial position, may not be appropriate for all investors. Actual fees and account minimums may vary.
www.amundi.com/usinvestors/Products/Separately-Managed-Accounts
A Word About Risk
The market prices of securities may go up or down, sometimes rapidly or unpredictably, due to general market conditions, such as real or perceived adverse economic, political, or regulatory conditions, recessions, inflation, changes in interest or currency rates, lack of liquidity in the bond markets, the spread of infectious illness or other public health issues or adverse investor sentiment. The Portfolio generally excludes corporate issuers that do not meet or exceed minimum ESG standards. Excluding specific issuers limits the universe of investments available to the Portfolio, which may mean forgoing some investment opportunities available to funds without similar ESG standards. Investing in small- and mid-sized companies may offer the potential for higher returns, but are also subject to greater short-term price fluctuations than larger, more established companies. Some securities in which the Portfolio invests may have limited liquidity and, therefore, may be more difficult to purchase or sell; low trading volume may lead to market fluctuations that may impact the value of those securities. At times, the Portfolio's investments may represent industries or sectors that are interrelated or have common risks, making it more susceptible to any economic, political, or other risks affecting those industries and sectors.
Expert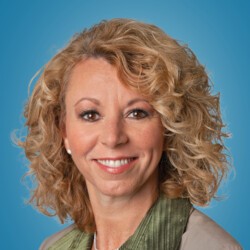 Head of the Americas, President and Chief Executive Officer of Amundi US, Inc.
Lisa M. Jones is Head of the Americas, President and Chief Executive Officer of Amundi US, Inc., the U.S. Division of Amundi Asset Management. She is Trustee of the Pioneer Funds, and President and[...]
Read more
Contact
Geoff Smith
Director of Corporate Communications
Document
download.success
Unfortunately, it seems that we had a small technical problem. Can you try your luck again?
About Amundi US
Amundi US is the US business of Amundi, Europe's largest asset manager by assets under management and ranked among the ten largest globally1. Boston is one of Amundi's six main global investment hubs2 and offers a broad range of fixed-income, equity, and multi-asset investment solutions in close partnership with wealth management firms, distribution platforms, and institutional investors across the Americas, Europe, and Asia-Pacific.
With our financial and extra-financial research capabilities and long-standing commitment to responsible investment, Amundi is a key player in the asset management landscape. Amundi clients benefit from the expertise and advice of 5,4003 team members and market professionals in 35 countries3. A subsidiary of the Crédit Agricole group and listed on the Paris stock exchange, Amundi currently manages approximately $1.904 trillion of assets3.
Amundi, a Trusted Partner, working every day in the interest of our clients and society
www.amundi.com/us
Follow us on linkedin.com/company/amundi-us/ and twitter.com/amundi_us.
1Source: IPE "Top 500 Asset Managers" published in June 2022, based on assets under management as of 12/31/2021
2Boston, Dublin, London, Milan, Paris, and Tokyo
3 Amundi data as of 12/31/22